If you visit New York, United States, take the time to visit the American Museum of Natural History. The museum, part of which was use for filming Night at The Museum, is the best natural history museum in the world.
There are approximately 34 million objects, specimens and artifacts inside. Includes fossils of legendary dinosaurs such as the Apatosaurus, T-rex, blue whale, herds of wildlife, and gardens of crystal gems, minerals and many others.
This museum, which contains a storehouse of knowledge and a center for scientific discovery, was founded in 1869, with support from Theodore Roosevelt, Sr. The original building has been expanded, including the famous Beaux-Arts entrance on Central Park West in 1936.
Entry tickets cover the main exhibition and online booking is recommended. There is an additional fee if you want to see a space show, IMAX film, or special exhibition. Come early in the morning when the gallery opens to avoid groups of school children, especially on weekdays.
If you are interested in visiting the American Museum of Natural History, don't miss the following interesting experience.
Dinosaur fossils
The museum is best know for its Fossil Hall, which contains nearly 600 specimens, including the giant Apatosaurus. Giant Titanosaurus, and Tyrannosaurus rex. Apart from that, there are also Triceratops and Stegosaurus as well as a complete mammoth skeleton.
Hayden Planetarium
The Hayden Planetarium is dedicate to communicating to the public the latest in astrophysics research science visualization, and community programs.
Hall of Human Origins
These halls cover millions of years of human history, from early ancestors who lived more than six million years ago to modern Homo sapiens, who evolved 200 to 150 thousand years ago. Apart from that, it also explores human biology and anatomy, traces the path of human evolution, and examines the origins of human creativity.
Cultural artifact
This museum has a vast collection of cultural treasures from around the world, including artifacts from indigenous peoples and ancient civilizations.
Fossil preparation laboratory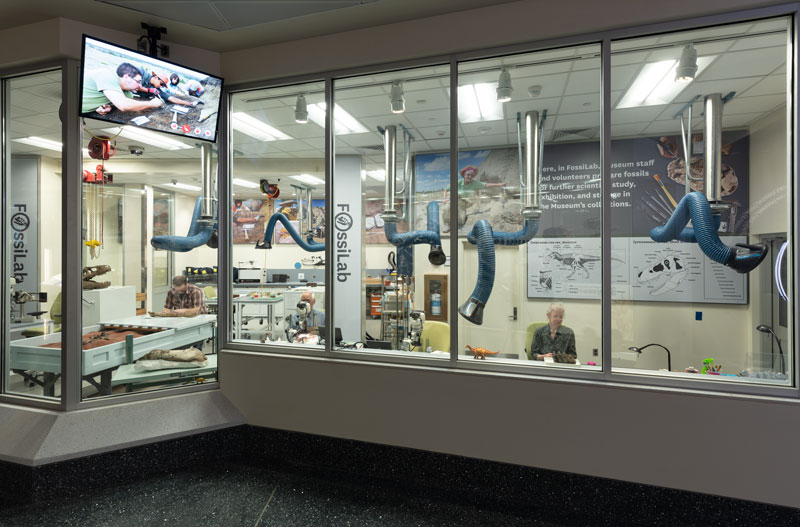 While you're here, don't miss visiting the fossil preparation laboratory. You can also watch scientists at work here, studying fossils.
Milstein Family Hall of Ocean Life
Marine life lovers must visit this hall. It highlights the drama of the underwater world and its diverse and complex network of life. Here you can also see a model of a blue whale 94 feet long and weighing around 9,600 kilograms hanging from the ceiling.
Read More : Winter Holiday Destinations in Austria When is the Best Time?