Approaching the end of the year, have you chosen a winter holiday destination in Europe? Winter in Europe offers a unique set of experiences, one of which is Austria.
Winter in Europe is synonymous with views of cities decorated with Christmas decorations or mountains covered in snow. This is what attracts tourists all over the world. They enjoy this season in small town resorts in Europe.
Austrian winter holiday destinations

Austria, has proven to be very popular thanks to its icy beauty during the winter. Yes, winter holidays in Austria provide plenty of outdoor and indoor activities, as well as delicious culinary experiences.
Among Vienna's 12 dazzling Christmas markets, Christkindlmarkt on Rathausplatz stands out as the largest and grandest. Located in front of the magnificent Rathaus town hall, there are countless stalls, dazzling lights, festive decorations and an abundance of typical Christmas treats.
The local cuisine offers a variety of delicious savory dishes.
including traditional Wiener Schnitzel, Tafelspitz, Gulasch and Kaiserschmarrn. In Vienna, it is also famous for its delicious hot chocolate, and delicious Sachertorte for those with a sweet tooth.
In addition, tourists can also enjoy free live outdoor opera broadcasts. Even though the weather was cold, many people gathered to enjoy the music. Classical holiday concerts are often played against the backdrop of Schönbrunn Palace and St Charles Church, decorated with snow.
Family recreation and sports lovers
The charm of winter in Austria doesn't just stop at markets, culinary delights and musical performances. Especially for sports lovers, you certainly won't miss the experience of playing in the snow on the ski slopes.
Meanwhile, for family recreation, stop by St Anton am Arlberg, and other locations such as Pettneu am Arlberg, Schnann, Flirsch, and Strengen. The region holds the distinction of being one of the founding members of Best of the Alps, a prestigious quality association representing 13 of the most famous mountain destinations.
St Anton is a village and ski resort in the Austrian state of Tyrol located in the Tyrolean Alps. There is an aerial tramway and chairlift up to 2,811 meters (9,222 ft), resulting in a vertical drop of 1,507 meters (4,944 ft).
The best time to visit Austria is in winter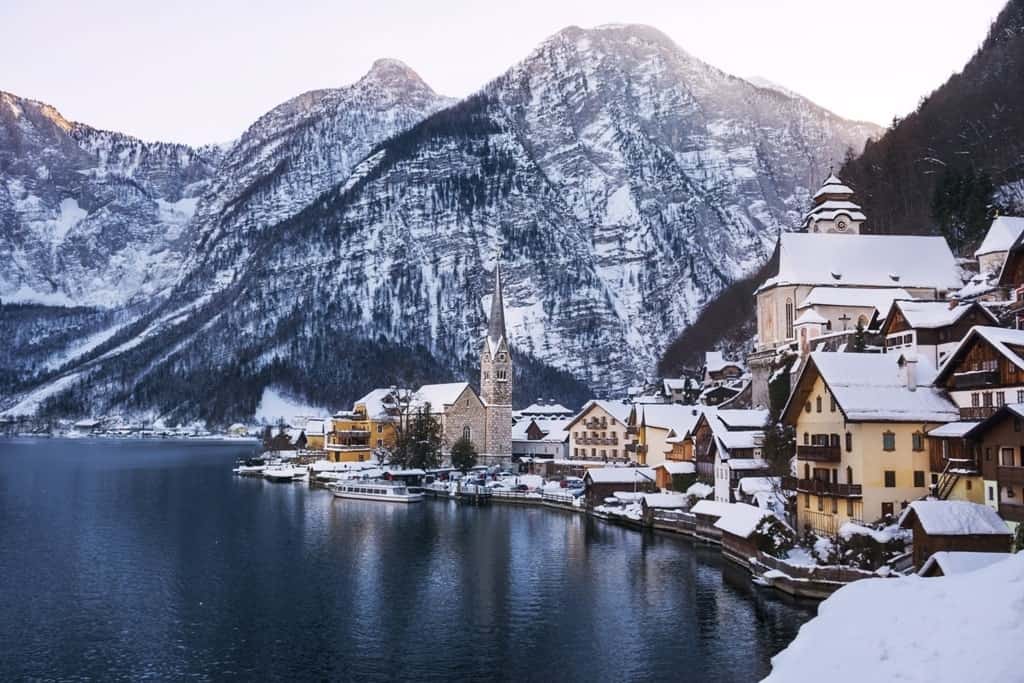 The best time to visit Austria in winter is from early December to early January. You can still enjoy the Christmas market, the largest and one of the most beautiful in Europe.
Meanwhile, the ski season coincides with holidays and the festive season. But you want to wait until the end of winter, which is March.
Read More : 5 Things about Princess Leonor, the Future Queen of the Kingdom of Spain